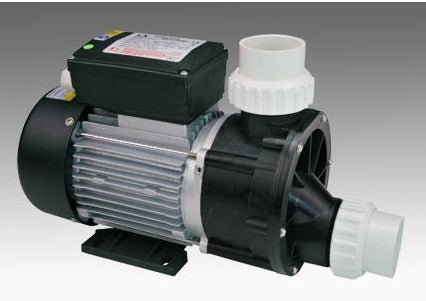 The Trevoli DH1 pool pump is designed and engineered with Spa Pools in mind. All liquid parts are made from highly reinforced engineering plastic with a mechanical seal to ensure the pump is water tight for long term, reliable operation.
With an engineering plastic base, you can remain confident that the pump can withstand long term use, being vibration and corrosion resistent.
Suitable for Hydro massage tube or spa system
1.0 HP, 750W single phase motor
Capacity (max): 340L/min
Connection fittings are supplied to suit standard 40mm ID Pressure pipework
L335mm x W160mm x H200mm
Air cooling motor
Aluminium motor frame
Vibration resistant to encourage low noise
...