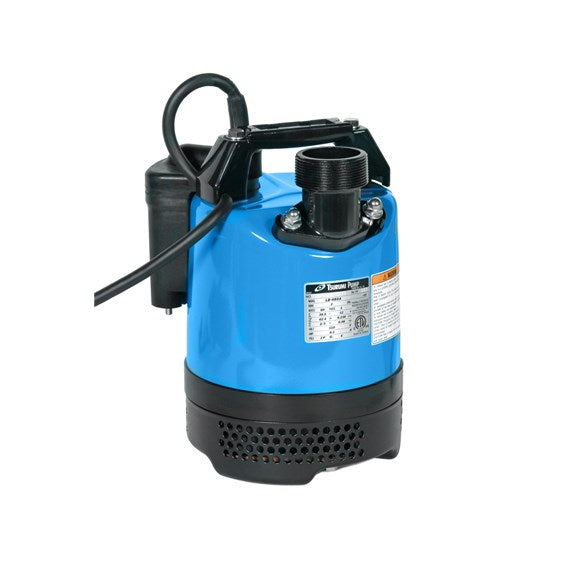 Tsurumi LB480A Pump with Probe Set
Tsurumi LB480A Pump
The LB-480A Automatic Submersible Pump performs like the non-automatic version in every aspect of construction site usage requiring a tough and durable pump. It has been jobsite tested for more than 30'000 on-off cycles without failure or damage proving the durability of this model. With no control panel or float switches required, this pump performs like the non-automatic pump with no special float installation required. At only 8 ¾" in diameter you only need a small space to put this pump to work, making it a compact and lightweight option. 
Urethane, Semi Vortex Impeller and Wear Plates for maximum durability with maintaining pump performance.

Oil Lifter provides lubrication of the seal faces. (Patented)

V-Ring Seal Protector designs mechanical seal from abrasive particles.

Environmentally friendly, reducing electrical costs and operational noise. (Technical Features of EL Relay Unit (Level Sensor))

Sensitive electrodes detect water to start pump operation even when foreign materials are present. • Internal timer eliminates frequent on/off operation in rough water to extend motor life.

Relay sensor completely molded in resin and covered by rubber case for protection against rough handling.

0.48kw

2/3hp single phase motor
Click here to learn more about this pump.