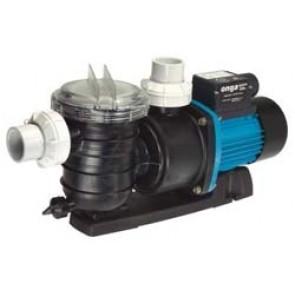 Onga Leisuretime pool pumps
Onga Leisuretime Pool Pump Series
The Leisuretime range of solar heating pumps are expertly designed to handle hot water generated from solar heating banks. The innovative design and materials offer unique corrosion protection with an electrophoretic coated end-shield.
Built in drain-down clacker

Stainless Steelshaft and mechanical seal

Self aligning barrel unions

IP55 motor protection

Available from ½ hp - 1hp

Single phase
Onga Leisuretime pool pump series
The range of Onga LTP Leisuretime swimming pool pumps has been purposefully designed to provide maximum performance and corrosion resistance at a realistic cost.
Ideal for small to medium domestic swimming pools and solar pool heating.

2 year warranty
Applications:
Swimming pools from 20,000 litres up to 90,000 litres.

Solar heating circuits.

Above ground pools.
Features and benefits:
IP55 (TEFC) motor – with IP55 protection from dust and water the LTP pumps are preserved

Electrical approvals-the LTP series pool pumps have passed all stringent Australian standards AS/ NZS3136:2001 for safety and is approved for installation within the wetted zone of the pool area, approvals V99108, V02301, V02302.
OPERATING CONDITIONS
Suitable for pumping clean non-aggressive liquids without solids or fibers in suspension.
Click here to find out more about this pump series.