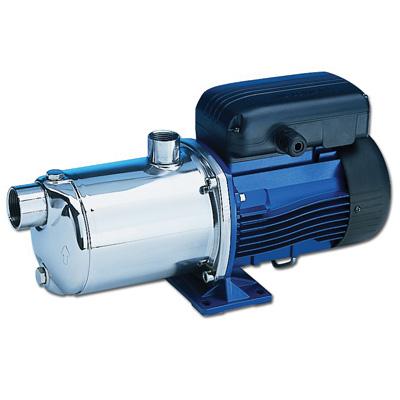 Lowara HM Series Pumps
The HM series is a range of modern, robust designed multistage centrifugal pumps offering:
State-of-the-art hydraulics with best-in class efficiency combined with IE3 motors mean the lowest possible operating costs.

Thick sheet metal casing, high-quality bearings and stainless steel guarantees a long service life.

High-efficiency hydraulics, motor and thick sheet metal pump body keep the noise level to a minimum.

AISI 304 or 316

Electropolished

Compact and high efficiency versions

Mechanical face seal and o-ring options

single phase Bare Pump can be purchased or prescontrol, presflo or presflo-multi can be added.

230V

Power: from 0.45kw up to 0.90kw

2 Year warranty

Pressure tanks can be fitted
Click here to learn more about this series.