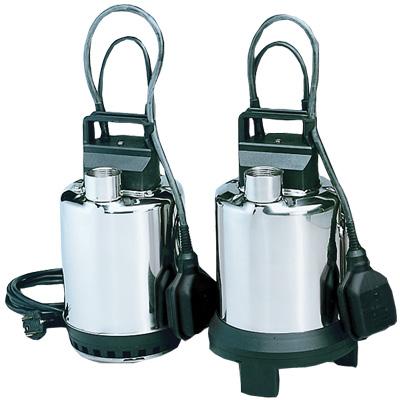 Lowara Doc Series Pumps
The Lowara Doc Series is a range of submersible pumps for clean and dirty water. Their efficient design is corrosion-resistant and compact, and are available in three versions with channel or Vortex impellers. Supplied with or without float switch means that you can choose a pump suited to your specific needs. The motor is cooled by the pumped liquid and thermal overload protection to protect the pump in case of overheating, making this range incredibly durable and efficient.
Delivery: up to 14 m3/h

Head: up to 11 m

Power supply: three-phase and single-phase 50 and 60 Hz

Power: 0.25 kW to 0.55 kW

Maximum immersion depth: 5 m

Temperature of pumped liquid: 0°C to +40°C

Liquids with suspended solids: DOC 3 and DOC 7 up to 10 mm, DOC 7VX up to 20 mm

Insulation class: B

Protection: IP68

Length of cable: 5 m (for internal use), 10 m (for external use)
Materials:
Pump body: Noryl

Suction screen: Noryl

Handle: Noryl

Upper support: Noryl

Impeller: Noryl

Outer sleeve: Stainless steel

Motor casing: Stainless steel

Lower cover: Stainless steel

Screws and tie-rods: Stainless steel

Shaft extension: Stainless steel

Elastomers: NBR
Market Sectors:
Residential

Light Commercial

Packaged Water Treatment
Applications:
Emptying of residential sump pits, rain water tanks

Garden and lawn irrigation

Emptying of tanks or reservoirs

Emergency draining of flooded areas or rooms

Treated effluent transfer
Click here to learn more about this series.