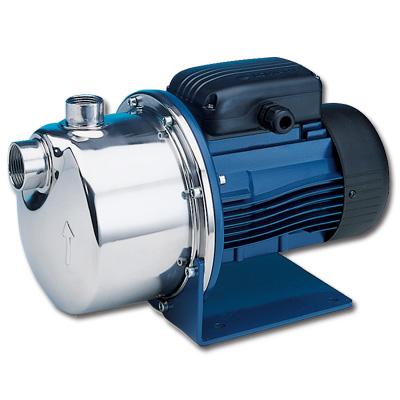 Lowara BG Series Pumps
The Lowara BG Series is a range of self-priming close-coupled centrifugal pumps with a built-in ejector system, expertly designed to remain primed even in the presence of water-dissolved gases. The extensive use of pressed stainless steel ensures a high-performance, durable and lightweight pump. Suitable for use with drinking water.
Delivery: up to 4.20 m³/h

Head: up to 53 m

1 phase Bare Pump can be purchased or can add prescontrol, presflo or presflo-multi

230V

Power: from 0.55 kW up to 1.10 kW

Maximum operating pressure: 8 bar

Temperature of pumped liquid: from -10 °C to 40 °C
Click here to learn more about this series.