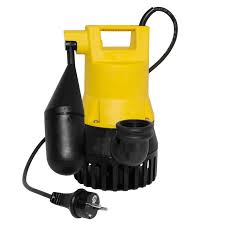 Jung U3KS Submersible Pump
The U3K(S) is an extremely versatile centrifugal submersible pump for stationary and portable use. EIP technology for safer operation, integrated flushing device for reducing deposits and integrated low-level pumping for preventing flooding are only a few of the innovative features that sets this pump apart.
The pump removes rainwater, lightly polluted water and domestic wastewater from household dishwashers and washing machines (also high temperature).
0.32kw single phase pump

Float included
Click here to learn more about this pump.