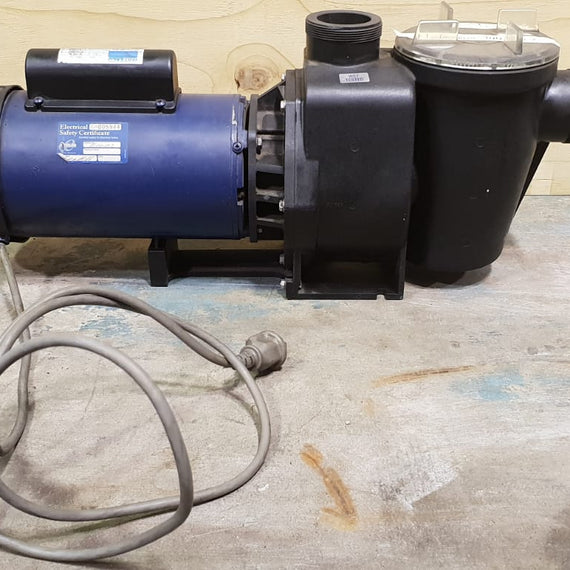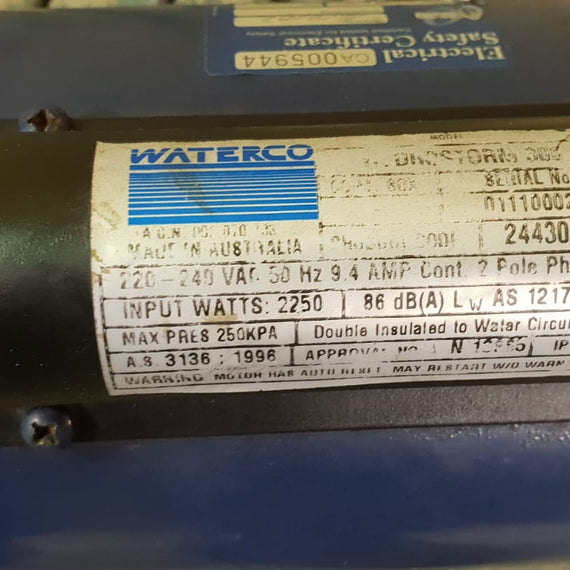 Hydrostorm 300 Pool Pump
The Hydrostorm pump is designed to work with large swimming pools, both domestic and commercial.
This pump can handle just about anything!
Single phase

50hz

2.25kz

2 pole

Betts Galaxy motor
Added Protection from the Motor Pump Protection Bracket
The mechanical seal is a part of the pool pump that will wear out on any pool pump. When this happens, it may start to leak water, which could get into the motor and wear it out or cause it to run slowly.
The Motor Protection Bracket on the Hydrostorm Plus Pool Pump allows for a 60.5mm separation between the motor and the wet end of the pump. This helps to keep any leaks from a worn mechanical seal from causing issues with the motor.
Impeller and Diffuser Designed for Efficiency
The Waterco Hydrostorm pool pump also provides a very efficient impeller and diffuser design. The design allows for minimal turbulence with maximum hydraulic output. This efficient design delivers a lower operating cost, along with shorter run times and reduced energy consumption.
For more information about this product see the Waterco Hydrostorm Brochure and Manual.