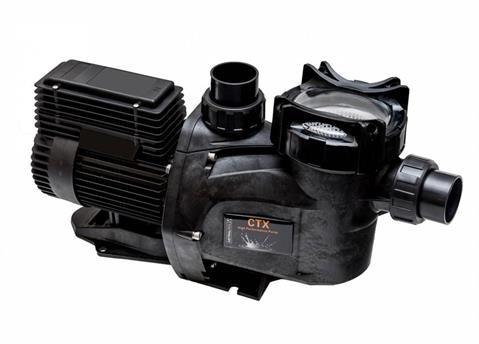 Hurlcon CTX 500
The Hurlcon CTX500 Pump offers versatility and high performance. Built from high quality materials the Hurlcon CTX500 is an extremely efficient pump with a whisper quiet operation. The robust construction means that this pump is capable of high flow and pressure, and built to withstand harsh weather conditions. The Hurlcon CTX500 Pump is perfect for spa jets, in-floor cleaning systems and other applications that require high performance. While meeting the demands of your equipment it also moves more water, using less power in fewer hours per day. This means lower electricity costs. With the need for less frequent cleaning the CTX-Series pump will save you both time and money.
2hp single phase motor

3 year warranty

"Whisper quiet" design

500 Litres p/minute @ 8m head
Click here to learn more about this pump.