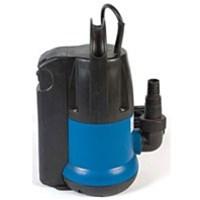 Bianco JH400 Submersible Pumps
Bianco Submersible Drainage Pump is the perfect option for any clean water domestic pumping needs. Its light and compact design make it easy and convenient to use whilst maintaining a high level of efficiency. This pump is ideal for dewatering tasks such as pumping out sumps, flooded areas and drawing water from wells.
Please note: This pump is not suitable for construction sites, ponds, fountains or bio-treatment.
0.55hp single phase motor

12-month warranty

125 Litres p/minute

Internal float included
 Click here to learn more about this pump.