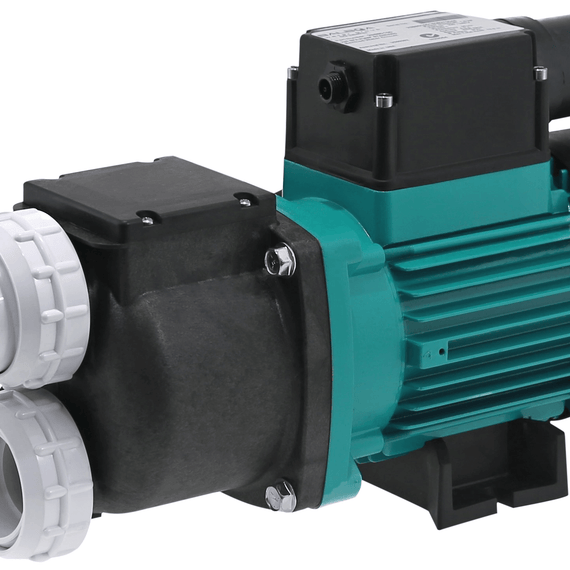 Balboa Series 200 2388 Pump
Balboa Series 200 2388 spa pump without heater
The Balboa 200 series hydromassage pumps have been expertly designed for spa bath (whirlpool spa) applications providing maximum performance for the ultimate relaxing spa experience. These pumps offer outstanding hydraulic performance within a compact and quiet design offering optimum efficiency. These pumps are designed to circulate hot water in spa baths, they incorporate a smart internal design to ensure that the pump self drains after use, eliminating any build up of unhygienic or stale water. 
Please note: These pumps are designed for use in spa baths where the water is drained after each use (the element is not suitable for chemically treated water).

Click here to learn more about this pump.